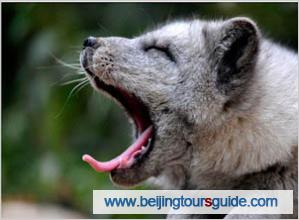 Beijing Zoo is located in Xicheng District, 89 hectares areas. It is one of the oldest zoos in China, built in the late Qing Dynasty; besides animals, there are a lot of Qing era ancient buildings. The Zoo has a large collection of animals with over 450 species of land animals and over 500 species of marine animals, including various rare animals of which pandas are most popular.
There are more than 30 large halls with different species subjects, such as the panda hall, the monkey hall, the tiger and lion hall, the elephant hall, etc. The Aquarium in the zoo is the biggest ocean hall in China. It breeds a wide range of fish species and you could see the rare Chinese alligator and the Chinese giant salamander, sea turtle, penguin.
Beijing Zoo is one popular tour site and attracts more than 6 million visitors every year. It is a good choice to come here with your children.

Entrance fee: 20RMB (included Panda Hall)
Prev:
Tiananmen Square
Next:
Bird's Nest and Water Cube