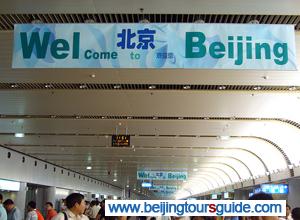 Welcome to Beijing
Beijing, as the capital of the People's Republic of China has attracted world's attention. It is the nation's economic, political, cultural, educational and scientific exchange center as well as key transportation junction. With a population of 19.72 million (38% migrants), Beijing contains 16 districts and countries covering an area of 16807.8 km2 (62% mountain areas, 1,368.32 km2 urban areas). The city borders Hebei Province to the north, west and south, and Tianjin Municipality to the east.
Two central districts of Beijing are New Dongcheng District and New Xicheng District (originally four districts, Chongwen and Xuanwu districts are amalgamated into them respectively) located within or just beyond 2nd Ring Road. Four districts, Shijingshan, Haidian, Chaoyang, Fengtai are fairly close to the center, hence referred to as the inner suburbs. The remaining ten districts and countries are quite far from the center, also called outer suburbs and rural Beijing, including Tongzhou District, Changping and Shunyi Districts (northern suburbs), Mentougou, Fangshan and Daxing Districts ( western and southern suburbs), Yanqing and Miyun countries, Huairou and Pinggu Districts ( Rural Beijing).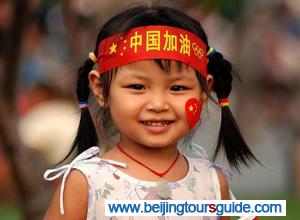 Beijing Smile
The charm of Beijing not only lies in its core place as the capital of China but also the rich and unique culture and history. As early as 500,000 years ago, ancient Peking Man lived at Zhoukoudian, which is now a town of Fangshan District of Beijing. It was one of China's eight ancient capitals that served the ancient China for nearly 800 years. Since 938, Beijing started to serve as the capital city of China in Liao Dynasty, subsequently, Jin, Yuan, Ming and Qing dynasties. The names of the city have gone by the names of Ji, Yanjing, Zhongdu, Dadu, etc and finally Beijing in the Ming Dynasty by Emperor ChengZu in 1421. Before 1949, Beijing was known as Peking by the Western world. After 1949, the city's name returned to Beijing, as it is known today. Thus, the city has numerous places of historic interest and beautiful sceneries, most of which are world wonders, such as the Great Wall, the Forbidden City and the Summer Palace. Beijing people are very hospital and welcome travelers from all over the world under the slogan 'One World, one Dream'.
Taking Beijing tours and visiting its distinctive attractions will bring you fabulous experience; you will fall in love with its brilliant culture. However, it is still a strange city to new Beijing travelers, especially from abroad, so learn some travel tips about Beijing is very necessary. Here in the Beijing Guide channel, we show you in detail the most useful travel information, included Beijing overview, Beijing attractions, Beijing traffic, Beijing weather & climate, Beijing Nightlife, Beijing food & restaurants, Beijing shopping, Beijing travel news &events. We believe it would make your Beijing trip more exciting.