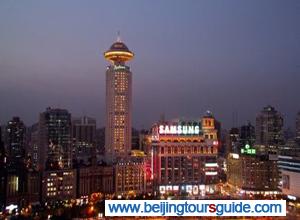 Radisson Shanghai New World
Radisson Blu Hotel Shanghai New World
Address: No.88 Nanjing Road, Shanghai
Location: Center of City
Surrounding: The People's Park, Nanjing Road, the Bund
Tel: 86 21 63599999
Hotel Name in Chinese: 上海新世界丽笙大酒店
Hotel Address in Chinese: 上海南京路88号
Website: http://www.radissonblu.com/newworldhotel-shanghai
Description: The Radisson Blu Hotel Shanghai New World is a 5 star international luxury hotel located in heart of Shanghai which stands facing Shanghai's iconic People's Square. It is conveniently near to shopping malls, a cinema, and the Nanjing Road Pedestrian Street, a popular Shanghai shopping concourse. Walking to the Bund via Nanjing Road Pedestrian Street takes just 15 minutes. Moreover, it is 5km from Shanghai railway station, 14km from Shanghai Hongqiao Airport.
Radisson Hotel Shanghai New World boasts 520 guest rooms including 82 suites and a Presidential Suite. All rooms feature large work areas with high-level and comfortable facilities. You can enjoy your dining and the panoramic views of Shanghai in revolving restaurant of the Radisson are good choice for dining, relaxing and enjoying panoramic views of Shanghai's beautiful urban landscape.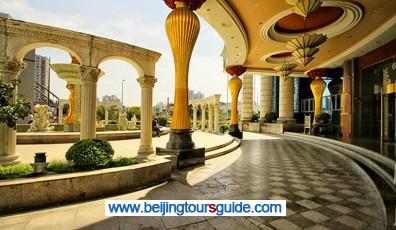 Yun's Paradise Hotel

Yun's Paradise Hotel
Address: No.789 East Fuxing Road, Huangpu District, Shanghai
Location: Downtown
Surrounding: Yu Garden, Chenghuang Temple, Huaihai Lu business district
Tel: 86 21 63356666
Hotel Name in Chinese: 上海云悦酒店
Hotel Address in Chinese: 上海市黄浦区复兴东路789号
Website: http://www.hotelyun.com/yuns_en.html
Description: Yun's Paradise Hotel is located in downtown Shanghai. Featuring an European-style facade and large size, Yun's offers a boutique hotel experience.Reasonable prices, a full spectrum of services and a comfortable and intimate atmosphere combine to make Yun's a strong choice for tourists and business travelers alike. Convenient to popular Shanghai attractions such as the shopping and entertainment center of Xintiandi and Shanghai's Old City and Yu Garden.Yun's hotel restaurant prides itself on its seafood dishes.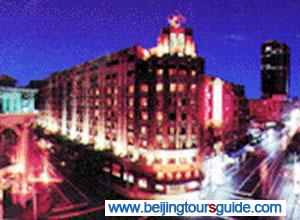 New Asia Hotel
New Asia Hotel
Address: No. 422 Tiantong Lu, Shanghai
Location: Sichuan Beilu Road
Surrounding: The Bund and Nanjing Road
Tel: 86 21 63242210
Hotel Name in Chinese: 上海新亚大酒店
Hotel Address in Chinese: 上海天通路422号
Website:
Description: Shanghai New Asia Hotel is a three star hotel located in the commercial Street of Sichuan Beilu Road, close to the bund and Nanjing Road. It was built up in 1943 and with updated facilities and its interior decoration.
This hotel is based on the advanced international economy hotel, with a total of 343 rooms. The rooms all contain individually controlled air-conditioning, satellite TV, IDD telephones, and a private shower. Some of the rooms provide beautiful views of Shanghai such as the Oriental Pearl Tower and the Jinmao Building. You can take the experience of enjoying Cantonese food, Shanghai styles and French style "western" food served by the hotel.