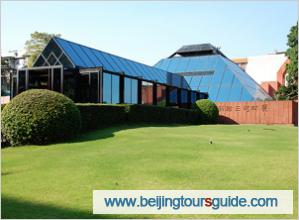 The Tomb of King of Nanyue was located in Xianggang Moutain, west of Yuexiu Park. It is the oldest and largest Han dynasty tomb and is among the 80 famous tomb museums in the world. More than one thousand historical relics and articles were unearthed. The gold seal of Emperor Wen (Zhao Mo) is most rare since most imperial seals were made of either jade or bronze.
The seal proves the identity of the grave owner. It is the second King of Nanyue-Zhao Mo. The body of Zhao Mo wears a jade burial suit knitted with silk threads, the only one of its kind in the world. A total of 15 persons were buried alive with him.
The discovery of the tomb provides invaluable information for the study of history of the earliest Chinese dynasties. Thus, a 14,000 square meters' museum featuring the tomb was built right beside the site.

Prev:
Chen Clan Monastery
Next:
Pingyao Ancient City Wall