Meals & Accommodations

Meals for you

We plan for your meals with consideration of food quality and tour convenience. We are aiming to supply authentic Chinese food for you to appreciate Chinese cuisines, just the way as we are devoted to give you the best tour itineraries to know more about Chinese culture. Some meals are normally prearranged to save your time for a better tour experience, for example, lunches are usually arranged in the restaurants nearby the attractions visited.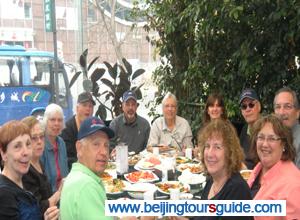 Xinshuangquan Restaurant nearby Mutianyu Great Wall

Breakfast - Breakfast is included in the hotel services, both Chinese and western food supplied.

Lunch - Lunches are usually arranged at the Chinese restaurants near the scenic spots. Most are Chinese dishes, some of which are modified to fit westerner's tastes. You could order food according to your appetite with the help of the tour guide. Besides, a complimentary glass of beer or soft drink is available.

Dinner - Similar principle as lunch arrangement.

In addition, meals and the name of restaurants are specified clearly in the itinerary; if you have any specific dietary requirements (vegetarian, Muslim, food allergies, preferred to western food, etc), please inform us so that we can make the meal arrangement most suitable for you. Please see details of the restaurants in our itineraries.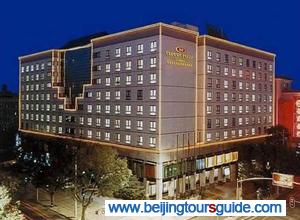 Crowne Plaza Beijing in Wangfujing Street Area
Accommodations for you
As accommodations is another determinant to your tour experience beside meals, we are very careful in selecting the hotels for your tour. Despite different luxury levels, our hotels are well located, clean and safe. Only those hotels meeting our strict criteria can become our cooperation partners; any customers' complaints about the hotel might result in the elimination of the hotel name from our cooperation list.
The hotels recommended to you in the itinerary are close to the city centers, major attractions or scenic spots you are visiting, for your convenience of sightseeing. Moreover, we are willing to modify the hotel for your preferences, such as hotel star rating, room type, and beds. Just
contact us
for the hotels that are to the best value for your money.
Read more about Beijing Tours Guide: