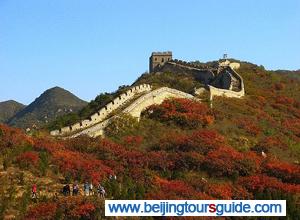 Great Wall in Autumn

Day 1 Entry Beijing
Today Arrangement: Welcome to China! Our private guide and driver will pick you up from Beijing airport and transfer to hotel. The rest of day is free.
Day 2 Beijing
Meal(s): Breakfast, Lunch at Wahaha Restaurant
Attraction(s): Tiananmen Square, Forbidden City, Hutong tour with rickshaw, Silk Factory
Today Arrangement: Beijing is the capital of China with numerous places of interests, one of the most popular tourism destinations. We will take two and a half day to explore the great city; today's tour includes the following attractions. Tiananmen Square is the largest city square in the world, where stands the majestic Tiananmen Tower, a symbol of China. Nearby the square is the Forbidden City. It used to be the palace of Chinese 24 emperors of Ming and Qing Dynasties (1368-1911). Hutongs were lived by old Beiijingers and we are going to hold a Hutong tour with rickshaw to read about the local Hutong people's life. In the Silk factory, let's appreciate the whole silk making process and learn about China's silk culture.
Optional Add-on: Peking Opera, Acrobatic Show
Day 3 Beijing
Meal(s): Breakfast, Lunch at Xin Shuang Quan Restaurant
Attraction(s): Mutianyu Great Wall, Temple of Heaven, Cloisonne Factory
Today Arrangement: A famous saying by Chairman Mao, 'He who has never been to the Great Wall is not a true man' is commonly favored among people. It is not a complete tour without reaching Great Wall. Feel the charm of the Great Wall in Mutianyu Great Wall, a most famous section of Great Wall but less crowded. The round way cable car takes you up and returns you down to avoid very steep climb. Then come to the Temple of Heaven, a royal temple where emperors held payer and sacrifice ceremonies to the Heaven for a good harvest. Finally, arrive in the Cloisonne factory to learn about the delicate Chinese Cloisonne processing crafts and culture.
Optional Add-on: Chinese Kung Fu Show, Quanjude Roasted Duck Dinner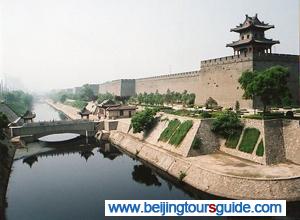 Xian City Wall

Day 4 Beijing-Xian
Meal(s): Breakfast, Lunch at Baguobuyi Restaurant
Attraction(s): Summer Palace, Olympic Green
Today Arrangement: Today morning we come to the Summer Palace, a world-reputed royal garden used for the royal family's entertainment. A cruise in its beautiful Kunming Lake will bring you to wide imaginations. Finish our Beijing tour by visiting Olympic Green. Here we can pay an exterior visit to the marvelous designed Bird's Nest and Water Cube, which rank among the Top 10 New architectures appraised by Business Week. After lunch, transfer to airport and fly to Xian. Pick you up at Xian airport and drive to hotel.
Day 5 Xian
Meal(s): Breakfast, Lunch at A Wa Shan Zhai Restaurant (Qinling Branch)
Attraction(s): Terracotta Warriors and Horses, Big Wild Goose Pagoda, Xian City Wall, Xian Art Pottery Factory
Today Arrangement: Xian is a time-honored city, enjoying the equal fame with Athens, Cairo and Rome. Follow us to give you the best worthy sightseeing. The Terra cotta Warriors and Horses is one of the greatest achievements in archeology history of the 20th century. There are 6000 life-size vividly painted terracotta warriors and horses, arranged in battle formation used to protect the tomb of Qinshihuang, the first emperor in Chinese history. Big Wild Goose Pagoda is regarded as a symbol of the ancient Xian, a sacred place for Buddhists. Xian City Wall is one of the largest ancient military defensive systems in the world. You could see the copies and souvenirs of Terra cotta Warriors and Horses as well as Tang Tricolor in the Xian Art Pottery Factory.
Optional Add-on: Dumpling Banquet, Tang Dynasty Dances and Music
West Street Yangshuo

Day 6 Xian-Guilin
Meal(s): Breakfast, Lunch at Qianzhou Restaurant (Xiao Yanta Branch)
Attraction(s): Shaanxi Provincial Museum, Great Mosque
Today Arrangement: Continue our tour in Xian by visiting Shaanxi Provincial Museum and the Great Mosque. In the Shaanxi Historical Museum, the best cultural heritage of Shaanxi Province is housed, showcasing the systematic development process of Chinese civilization. The Great Mosque, built in 742, is a major spot for religious activities of over 60,000 Moslems in Xian and the only mosque in China that is open to visitors. After lunch, be sent to the airport and take the flight to Guilin. Pick up at Guilin airport and transfer to hotel.
Day 7 Guilin-Yangshuo-Guilin
Meal(s): Breakfast, Lunch on board
Attraction(s): Li River Cruise, West Street in Yangshuo Country
Today Arrangement: Guilin is famed as the finest scenery under heaven. Let's explore its beauty right now. A cruise along the Li River to Yangshuo will be an unforgettable experience. All around is stunning scenery: the spectacular karst peaks, graceful bamboo groves, famers tending rice paddies, buffaloes cooling off in the river, fishermen gliding along on their narrow bamboo rafts with the famous fishing cormorants. Arrive in Yangshuo country, an ancient and beautiful country, and walk in its famous street- West Street. The street has a history of over 1,400 years and holds a unique mix of cultures. Traditional folk arts, shops, cafes, restaurants and bars are all along the street. Be transferred back to Guilin in late afternoon.
Day 8 Guilin-Hong Kong
Meal(s): Breakfast, Lunch at McFound Restaurant
Attraction(s): Reed Flute Cave, Elephant Trunk Hill, Fubo Hill, Pearl Factory
Today Arrangement: Today morning, tour to Reed Flute Cave, Elephant Trunk Hill, Fubo Hill, Pearl factory is included. Reed Flute Cave was formed 200 million years ago with myriads of stalactites, stalagmites, pillars and other formations. Under the special artificial lighting system, all you feel is that you are in a heaven where Gods live. Elephant Trunk Hill gets its name because it looks like a huge elephant digging its trunk into the river. In the hill, there are also characteristic caves and the famous Puxian Pagoda. About 2 km from Elephant Trunk is the wonderful Fubo Hill, half standing in the river, the other half on land. The hill is deemed to have the power of subduing waves since the galloping water is always blocked here and eddied. Come to the Pearl factory to know more about Chinese pearl crafts and culture. After lunch, be delivered to the airport and take the flight to Hong Kong. Airport pickup and hotel transfer is availed upon your arrival at Hong Kong airport.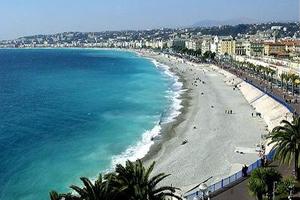 Repulse Bay Hong Kong

Day 9 Hong Kong
Meal(s): Breakfast
Attraction(s): Victoria Peak, Aberdeen, Repulse Bay
Today Arrangement: Hong Kong is a fascinating integration of oriental and western culture with a unique flavor. We lead you to the best attractions to learn about its particular charm. Victoria Peak, Hong Kong's number one tourist destination; flock of people come to observation deck to have a bird's view of the amazing city. It features the 112 year old Peak Tram and Hong Kong's most unusual building-The Peak Tower. Next stop is Aberdeen Harbor where thousands of people live in the junks and sampans (old fashioned boats) served as floating home. Repulse Bay is the last stop today; it is one of Hong Kong's most unique residential areas.
Day 10 Depart Hong Kong
Meal(s): Breakfast
Today Arrangement: Free time before departure, transfer to airport. We wish you have a pleasant journey home and thank you for using with Beijing Tours Guide.